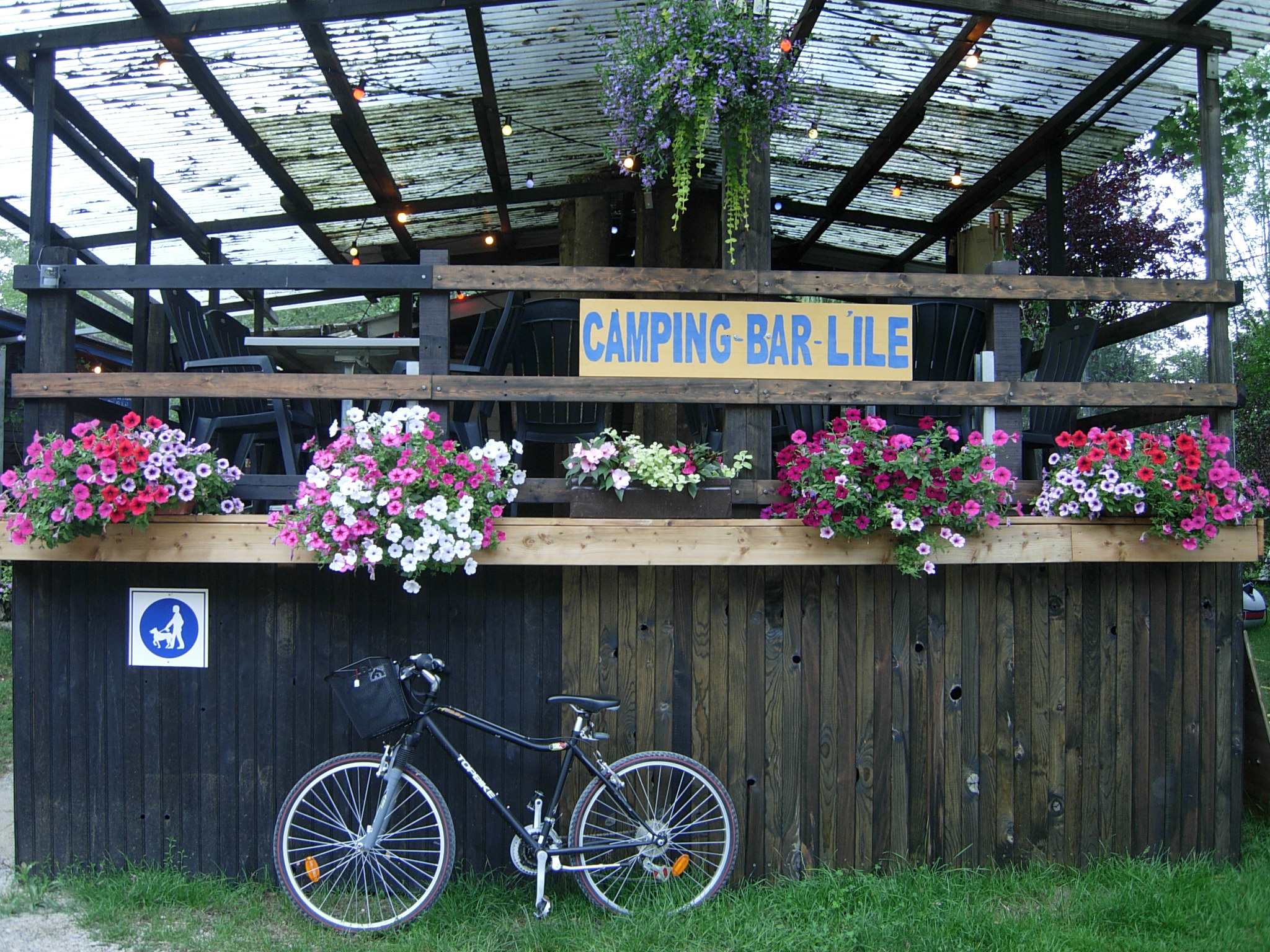 On this campsite you will be always welcome by one of the owners. We speak French, English, Spanish and German.
Every of the large plots (>120 m2) is equipped with electricity connection (6 Amp.)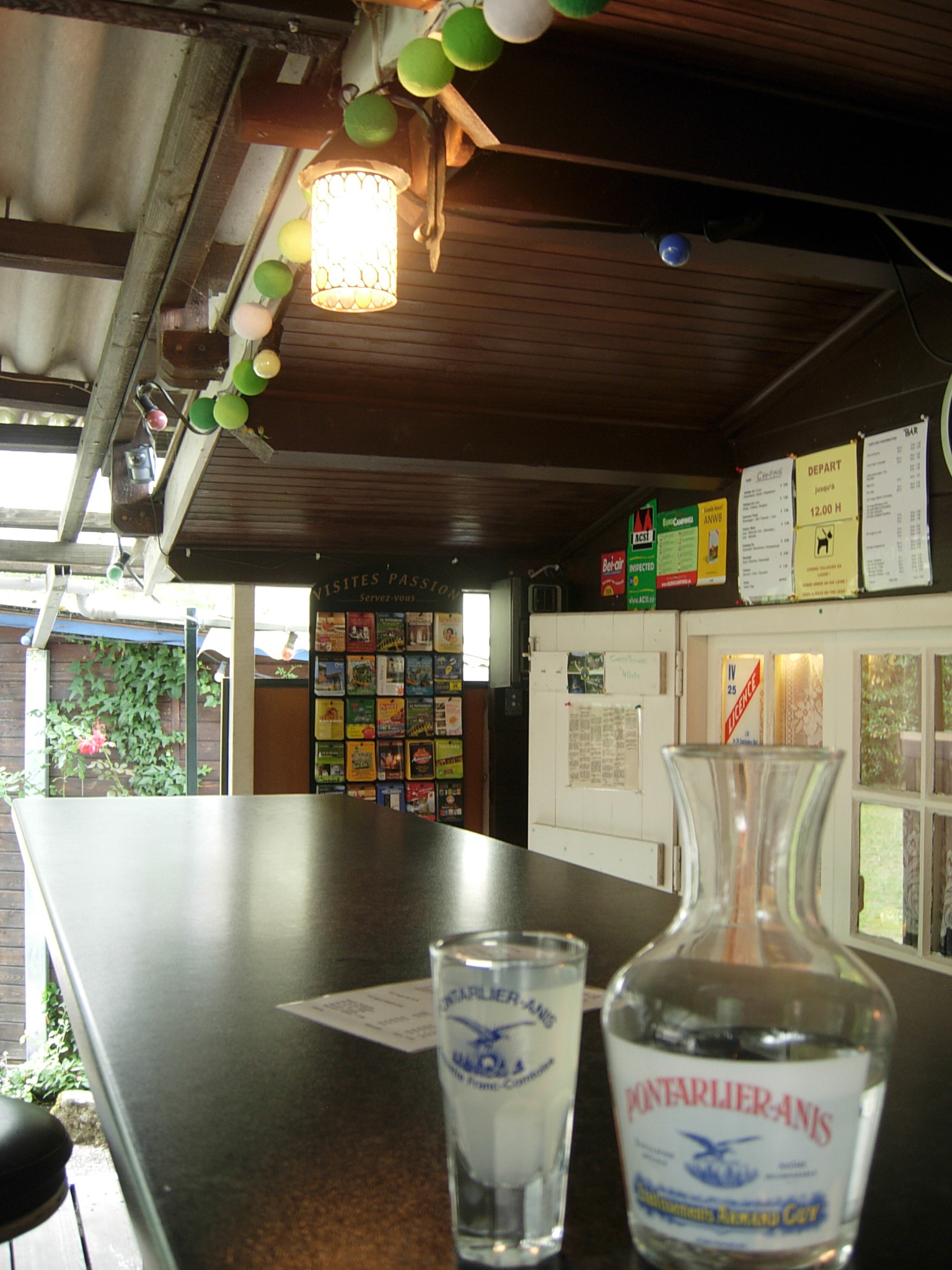 Enjoy our nice bar with a delicious glass of wine or a regional apéro. WiFi connection possible.
There are two sanitary buildings with toilettes, showers and places for washing up and washing clothes. That you can really enjoy your holidays, there are also washing machine and tumbler to your disposal.
If you run out of books, no problem, in our library you'll find good readings in four languages. The little recreations room offer all kinds of games and if you need a partner to play chess, come and ask us. We are also thinking about our younger guests: with games, paint box, playground and more, they will not have the time to get bored. You also can play football, table tennis, badminton and more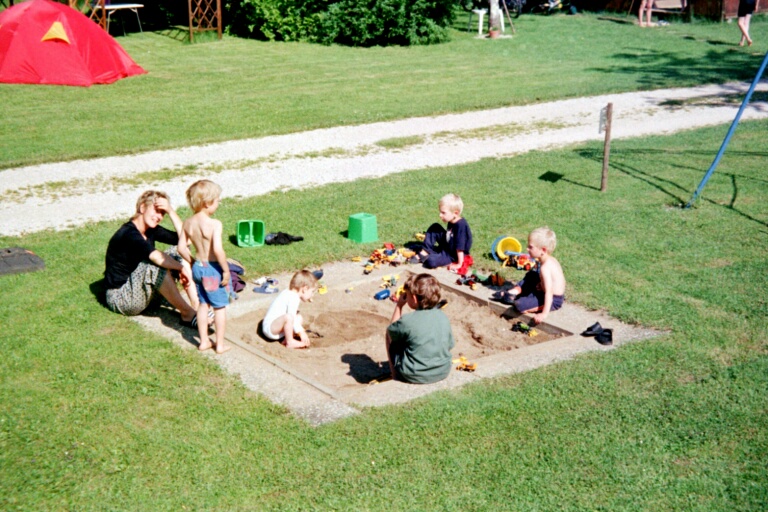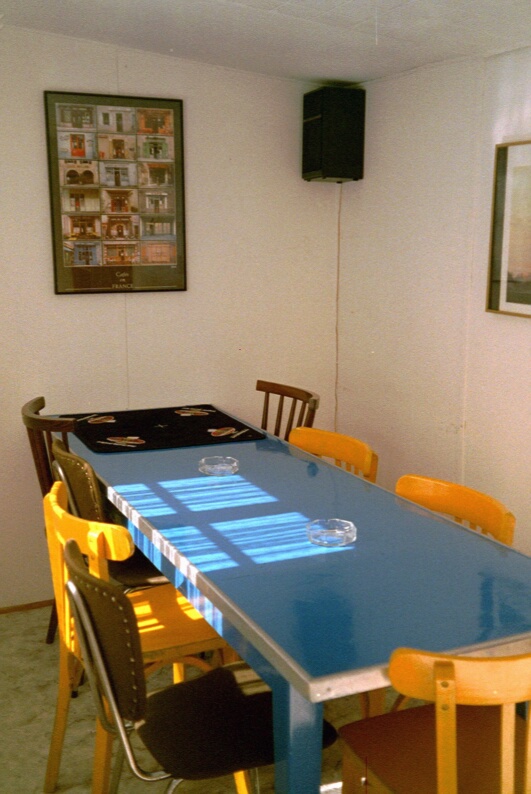 If it should rain, what we don't expect, you can find a dry place in the recreation room for your pick-nick.
To keep cool your elements of the cool box, just bring them to the reception , we freeze them for free.
With our flexibility and our talent to improvise, we gonna realise your most special wishes.
and here our new PARC / WC for the dogs! Here they can be left free and do their needs. Of course their master supervise them all the time and remove away the excrements - for to do this, bags are at disposal.